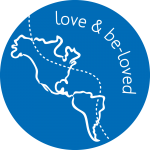 Welcome
Love & Be-Loved As an organization with a vision to create Christ-oriented change in Colombia (a country going through an exciting transition to peace after decades of armed conflict), we are constantly looking for the local body of Christ to tag along and play its part: being an agent of social transformation.
Love & Be-Loved is our initiative to lure you into this longing.
We invite you to consider sending a missions team to serve and learn with us. Check out our Volunteer Handbook, and fill out an Interest Form. We will get in touch with you and walk you through the process.
Please keep reading and clicking away. And contact us with any questions!