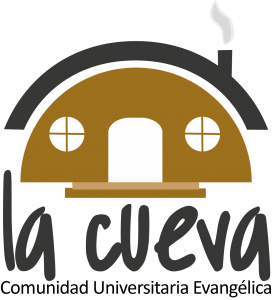 La Cueva is a program of the Fundación Comunidad Viva that for 6 years has been providing holistic support and safe spaces for at-risk youth with the help of local churches, businesses and youth organizations.
An Open House is a safe space that seeks to develop the skills of each young person in the following areas: Social, Academic, Laboral and Spiritual / Emotional (SALE). All this with a playful, art-based methodology.
The Cueva program seeks that each young person has a mentor for his or her life, someone who feels the call to walk alongside and help him/her to grow and develop his/her abilities and gifts for the service of the kingdom of God.
Businesses and educational institutions that understand the difficulties at-risk youth face and seek to provide them decent jobs and options to learn a trade and/or study in the university.
Transitional homes in which young people in extreme vulnerability have the opportunity to live and share with families and learn how to grow in his/her independence.
TBRI (Trust-based relational intervention)
Christian Community Development
Education for Peace
It's our desire that each adolescent who passes through our program becomes an agent of the peace who works to transform society!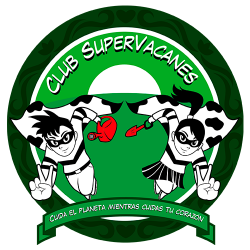 CLUB SUPERVACANES, A SPACE TO CARE FOR YOUR HEART WHILE YOU CARE FOR THE PLANET!​
The SuperVacanes Club is a place where girls and boys take care of their neighborhood, the environment, and their hearts. An exercise in community building where children and adolescents find safe spaces in their neighborhoods to learn about important values and character traits all the while singing, making gardens, praying, and memorizing Bible verses. Every week, each child takes home a personal challenge to put into action and share with his/her family and neighborhood.
You will usually find these "SuperVacanes" in a community center or jumping around in a "SuperVacas®."
San Antonio Community Center
In San Antonio (Bogotá), SuperVacanes began in one family's living room and today it's become a space for the entire community. In the Community Center, children receive help with their homework, learn new things, interact with volunteers, build friendships and work to serve their community.
In the Community Center, we always need volunteers and we can certify community service hours and internships for students who dedicate their time to serving.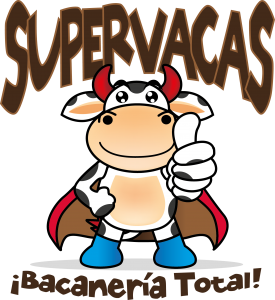 SuperVacas® is a vacation Bible school program that works with the support of volunteers from local congregations.
Where do the SuperVacas® come from?
From a galaxy far far away, they came to rescue children from boredom … The SuperVacas®! Armed with values, art and fun, the SuperVacas landed in each community and filled them with total awesomeness.
For many years the evil outlaw Nubarrón took the neighborhoods of our city with his ray of boredom power. This ray emits waves of boredom through the black boxes that neighbors use to take care of their children. But fortunately the SuperVacas® received the emergency call issued by rebellious children with their sonic perolazos.
Where there was boredom, now there is total awesomeness; Where there was vacation, there are SuperVacas®!
LINK LINK is the recycled connector between restored community and restorative action. Those who start off receiving become those who give back:
A young woman who goes through The Cueva, serves as a tutor for children in a SuperVacanes community center and then these children form a community of faith that brings healing to the neighborhood's relationships; multinational teams do SuperVacas in a small town with youth from the village who, when they graduate from school, travel to Bogotá to study and become integrated with the communities of faith and local community service dynamics; a young man serves in La Guajira and from his friendship with other young Wayúu are born peace projects.
Thus, the ties extend and the fabric becomes more interwoven, more functional.
Ciudad Corazón is a movement of casas corazón (house churches) that meet weekly in different parts of cities and towns.
Each casa corazón is an ecclesial community of faith where one eats, shares life, studies the Bible collectively and participatively, tithes to the needy and grows in the knowledge of God and how to follow his son Jesus Christ.
You can find more information about Ciudad Corazón by clicking here.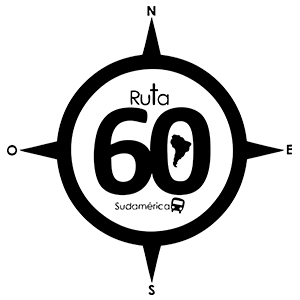 Ruta60 is a project still in the beginning stages that seeks to take advantage of the networks of churches in South America to activate groups of Christians that can impact their communities with transformative initiatives.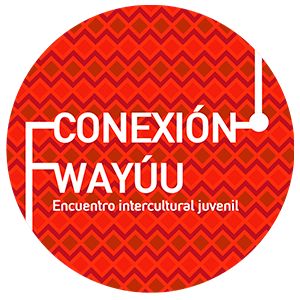 In the municipality of Uribia, we support the training processes of 32 young leaders of the Christian denomination INDIEWACOL. These are young people who want to be peacebuilders in their communities and who come together to collectively design pedagogical tools that can be used in everyday life in their rancherías.
An important component of the training has been a focus on literature as a creator of empathy for peace and the proposal of a network of free public libraries in the rancherías. The Ministry of Culture donated 35 collections of TO READ IS MY STORY as seed capital for these little libraries. With the support of Colectivo Artístico Júbilo, we will explore broadcasting and audiovisual initiatives as tools for cultural empowerment.